On June 7th, partygoers gathered at the Detroit Opera House for the annual BravoBravo! fundraiser. The annual event, which first took place in 1999, has been named Detroit's "Party of the Year" and has since then helped raise over $1 million in support of the Michigan Opera Theatre and Detroit Opera House. Proceeds provide funding for artistic and educational programs.
Among the attendees were graduates from the culinary programs of Dorsey Schools', participating in an externship with Dorsey Catering. Dorsey Catering helped support the event by providing ($2,000 of) complementary catering. When asked about their willingness to participate in this event, a Dorsey Schools spokesperson explained: "As a Michigan-based company, Dorsey Schools has a steadfast commitment to the people of Michigan and we're happy to provide support to both the Michigan Opera Theatre and the Detroit Opera House." For the past 14 years, the event has helped to gather a new and younger demographic, while at the same time introducing them to the Michigan Opera Theatre.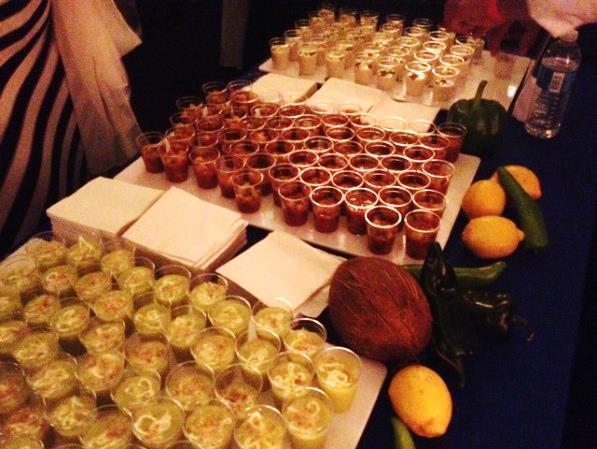 Graduates who participated in the event were able to combine the skills and knowledge they learned in classes as a way to gain real-world experience in a fast-paced catering environment. BravoBravo! guests commented on the great food and service from the students. With the support of businesses like Dorsey Catering, this year's event helped raise nearly $300,000.
Dorsey Catering is available to provide services for your next event, whether it is a corporate meeting, a fundraiser, a banquet, or even a wedding. If you are interested in hiring Dorsey Catering for you next event, please contact Chef Matthew Schellig at (248) 672-1158 for pricing and more information.
For more information about our graduation rates, the median debt of students who completed the program, and other important information, please visit our website at www.dorsey.edu/disclosures.php.