Did you know that May 17th is internationally recognized as World Hypertension Day? Each year it is celebrated during the week of May 17th– May 24th. It was created in 2005 by the World Hypertension League, a collection of 85 national hypertension societies and leagues, to increase high blood pressure awareness around the world. It is a day dedicated to promoting public awareness about hypertension while stressing the importance of its prevention and control. It is a quickly growing issue that affects one out of every five people, and many who have this condition are unaware of its numerous health risks. This year's theme will be "Know Your Numbers." Its main goal is to encourage everyone to get their blood pressure checked, learn more about hypertension, and potentially make the lifestyle changes necessary to lessen health risks.
What is Hypertension?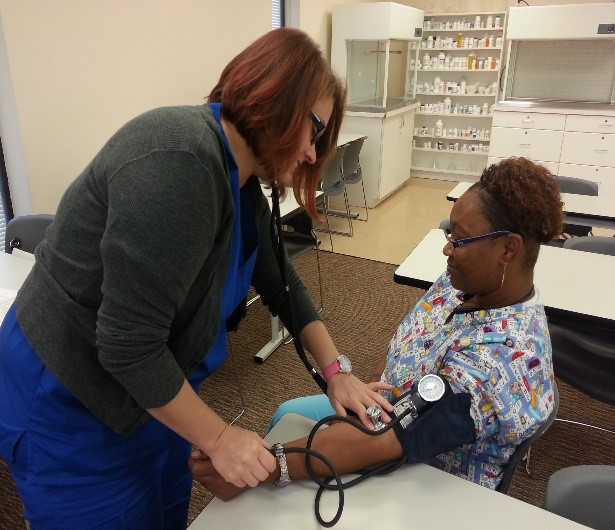 Now that you know what World Hypertension Day is, you're probably wondering: What is hypertension and why is it important?
In hopes of effectively answering those questions, we recently spoke with Christina Steele, an experienced Registered Medical Assistant, clinical and administrative medical assisting teacher, and the Medical Programs Manager for Dorsey Schools. She was able to provide a lot of useful and in-depth information regarding hypertension and more.
Hypertension is described by Ms. Steele as "a condition in which the pressure of the flow of blood in the body's vessels is elevated." In simple terms, hypertension is high blood pressure. It is a vitally important issue due to the number of deaths associated with its aftereffects such as heart attacks, eye disease, dementia, kidney failure, and strokes.
What Causes Hypertension?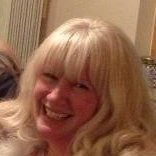 According to Ms. Steele, hypertension can be caused by a number of things but heredity, diet, age and weight seem to be the biggest contributing factors. Heredity refers to your biological family tree. If members of your family suffered from hypertension, the likelihood rises that you will also be affected by it because it is a part of your genetic makeup. Diet can lead to hypertension if eating habits are unhealthy and not well balanced throughout the food groups. Too much sodium or alcohol consumption and too little potassium and Vitamin D intake can lead to high blood pressure. Weight is one of the biggest factors associated with hypertension. Being overweight or obese puts a great strain on your heart and arteries.
Several other factors that have been linked to hypertension are tobacco use, stress, and certain chronic conditions such as diabetes and sleep apnea.
Hypertension Symptoms
Because hypertension is such a pertinent issue, recognizing and treating the illness as quickly and effectively as possible is key; but before you can treat it, you must recognize it. That raises an important question: How do you know if you, or someone you know, has hypertension?
Ms. Steele answered the question by saying, there are not a lot of symptoms associated with hypertension, hence its nickname "the silent killer." A few people that suffer from hypertension may have headaches, shortness of breath or nosebleeds, but these signs and symptoms aren't specific and usually don't occur until it has reached a severe or life-threatening stage. The best way to tell if your blood pressure is elevated is to have it checked and to see your physician regularly.
How to Treat Hypertension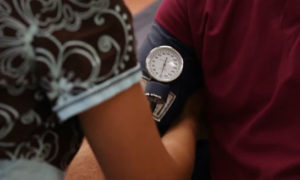 Understanding hypertension is the key to conquering it. Knowing your numbers and your status are the first steps to tackling and preventing the disease. Ms. Steele states that the best way to treat hypertension is to follow your physician's recommended course of treatment which may include dietary modifications, adding exercise to your daily routine, and medication to help treat hypertension. You should also be sure to see your physician for regular health checkups as often as he or she recommends.  If you are experiencing any issues or have any concerns, you should always call your physician right away and let him or her know what is going on.  Of course, in any emergency situation, call 911 or get to a hospital right away.
Medical Training Programs at Dorsey Schools
Dorsey Schools is an institutionally accredited career training school that aims to prepare individuals for promising opportunities. Our small class sizes and quality instructors can provide an ideal learning environment to students, while short term hands-on training programs and student services. Our goal at Dorsey Schools is to prove our students with the building blocks so that they can be ready to excel in their new chosen field. For those interested in pursuing a new career in allied health, Dorsey Schools has several Medical Training programs that can assist students pursuing a new career in the healthcare field.
While specific programs vary by campus, the Medical and Healthcare Training Programs offered at Dorsey Schools include:
Interested in learning more about Dorsey Schools?
Give us a call at 888-422-1188 or Request Info Online
For more information about our graduation rates, the median debt of students who have completed the programs, and other important information, please visit www.dorsey.edu/disclosures.
Sources: