You spend far too much time at work to be unhappy. Regardless of where you work, there may be times when you feel frustrated. There may also be times when you feel overwhelmed. However, you shouldn't have to feel this way every day which is why you should have a good career development plan in place. Continue reading for tips on how to write a career plan as well as short and long-term career goals examples.
Start A Career Development Plan
For you, the path away from a frustrating job to a rewarding job might start with some well-calculated career plans. However, before you start the career planning process, consider: "what is a career plan"?
Career plans examine your work experiences, skills, and personal ambitions. When you consider these career plans you also need to think about your family, personal obligations, values, passions, and training options. Friends, relatives, and colleagues are good people to bounce career ideas off of. Why? People who are close to you know what's important to you. They can also point out blind spots as they relate to your career goals that you may have missed. For example, your sister might know that cosmetology is a lifelong passion of yours. She might help you avoid the mistake of pursuing a career as a financial services analyst when your heart is in the beauty field.
Career Development Planning During Spring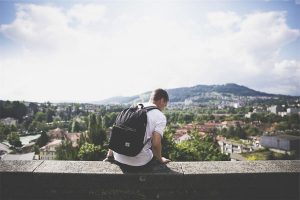 Although there is no perfect time to start the career planning process, it is a good idea to start the process several weeks before you start looking for a new job. Certain jobs are known to do more hiring during the spring season. According to The Boston Globe, hiring picks up during spring for some seasonal jobs.1
These jobs are in industries like tourism, construction, and hospitality. For example, HVAC technicians who are part of a construction crew might have more job opportunities during the spring months. Outdoor jobs can also see a hiring increase during spring.
Increases in spring hiring help to make spring a great time to learn how to write a career plan. Another reason why spring is a great time to start career planning has to do with a sense of new changes. In Michigan, winter is gone and, like the earth, you may start to show signs of renewal. You may notice yourself feeling eager for a new start or feeling ambitious to take advantage of the opportunities around you.
Take advantage of this feeling by focusing on your career plans and professional development. If you're currently in school, contact your school's career services representative – they could give you tips, templates, and examples of career plans and goals. Career services representatives can also look over your existing career plans, offering suggestions for improvement.
Points To Consider With Spring Career Planning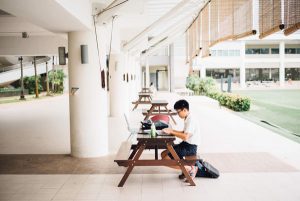 It's good to plan ahead, which is why some students choose to create a 5-year career development plan to help plan for their future. In addition to thinking about your passions and professional career goals, consider the future as well. In other words, think about how the work environment might change five years from now. Most importantly, think about how the industry you want to work in is changing and how it could change even further five years from now.
As you build your 5-year career plan, consider how technology will change the careers you're interested in pursuing. Some careers may experience shifts that find robots and software programs doing jobs that humans once performed.
Forbes shares that many jobs that could see a shift from human to technology reliance are mechanical jobs.2 Other jobs that may experience this shift are jobs that require people to repeat the same actions. Some factory jobs fit this description.
You could strengthen your long-term career goals by pursuing careers that require ongoing learning or training. Keep in mind that careers that require post-secondary training may also offer protection. Additionally, having an entrepreneurial mindset could help you to enjoy a rewarding career for decades.
Dorsey Schools Career Training Programs
At Dorsey Schools, we are ready to connect with you and answer your questions about how our career training programs could help you to gain the education and skills that are generally required of specialists, technicians, and professionals working in Michigan and elsewhere. Specific training programs at Dorsey Schools are available in medical and healthcare, culinary arts, beauty, and skilled trades fields.3
Dorsey Schools has Michigan campus locations where career training programs are taught.  Programs will vary by campus location.  We have experienced and knowledgeable instructors at each of our campuses.  Each campus is conveniently located near public transportation, major roadways, or shopping centers. Clinical training and an externship are built into several of the programs. Contact us today to speak with one of our experienced admissions representatives.
Let us support your career training goals. We're ready to help answer questions that you may have about choosing a career. Call us at 1-888-422-1188 to learn how our experienced team can help provide you with important and specialized career training knowledge and skills.
Resources:
Reviewed and edited 12/6/17