Bravo to the students and staff of the Culinary Program of Dorsey Schools, who gave a helping hand and lent their skills to the annual "BravoBravo!" fundraiser this past Friday at the Detroit Opera House. Detroiters and people across the country alike flocked to the opera house in celebration of the Michigan Opera Theatre. "BravoBravo!" is the opera house's largest fundraiser of the year, with over 2,800 guests in attendance. The event featured a classy black and white theme, where Dorsey Schools (along with 26 other local restaurants), showed their support for the theatre by serving food and beverages to guests.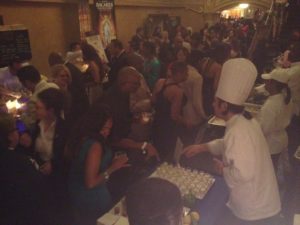 Dorsey Schools' culinary program graduates of the Roseville and Waterford-Pontiac campuses applied their hands-on catering skills and professional cooking skills, and received many compliments from the many party-goers who had commented about the great food and service!
Without a doubt, the students from Dorsey Schools who participated in the event had an exciting and memorable weekend, as they gained valuable experience in the culinary and hospitality industry. And, if you are interested in attending the event next year, be sure to buy tickets in advance. Tickets sell out quickly, and this is one party you do not want to miss!
For more information about our graduation rates, the median debt of students who completed the program, and other important information, please visit our website at www.dorsey.edu/disclosures.php.