Medical Billers Day 2017 | Dorsey Schools Michigan – Career Training
This year, National Medical Billers' day is March 30, 2017. When most people think of healthcare professions they may imagine doctors and nurses. That's why, in celebration of Medical Billers' Day we are going to dive into the behind the scenes profession of Medical Billing. Within this post we are going to discuss what Medical Billers do, where medical billers work, and what it takes to become a medical biller.
Medical Biller Job Description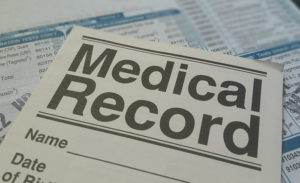 A medical biller is a healthcare team member that works closely with healthcare providers and insurance carriers to gather and provide accurate billing information. A medical biller's job duties may include:
Preparing invoices
Coding medical procedures
Receiving patient treatment codes to use in assembling reimbursement claims
Creating and transferring reimbursement claims to third-party payers
Coordinating reimbursement activities with payers
Billing patients for medical services
Most medical billers are employed by hospitals. However, they also work in other settings.  Some of these may include Physician Practices, Specialty Clinics, Surgical Facilities, Nursing Outpatient Facilities, Nursing Homes, and Medical Research Facilities.
For anyone interested in pursuing a career as a Medical biller, some of the skills and traits necessary to complete their daily tasks include knowledge of billing and coding software, as well as good administrative and organizational skills.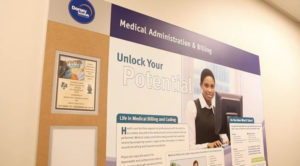 To become a medical biller, a high school diploma is required. Post-secondary education and pursuing certification after graduation is also highly recommended.  This is because many employers look for medical billing and coding specialists who are certified.
Medical Administration and Billing training at Dorsey Schools
If a career in Medical Billing sounds like the right path for you, consider enrolling in the Medical Administration and Billing training program at Dorsey Schools!
This program offers students the training needed for a career in this important field. Students enrolled in this program will receive thorough training in computer technology, medical terminology, anatomy and physiology, records and database management, medical billing and coding, and more.
Do you want to learn more about the Medical Administration and Billing training at Dorsey Schools?  Give them a call today at 888-422-1188 or you can request info online.
Reviewed and edited 12/6/17