This year's annual Health Information Professionals Week is March 26 – April 1, 2017. Typically, when you hear the term health information professionals, you may think of those working on the front lines of healthcare.  This may include doctors or nurses. However, there are other important positions in healthcare.  These may go unnoticed because they are responsible for the behind the scenes work.  Here at Dorsey Schools, we are celebrating Health Information Professionals Week.  We are also going to shine a light on two job titles for those who may be working as health information professionals.  These are medical secretary jobs and medical biller jobs.
Medical Secretary Jobs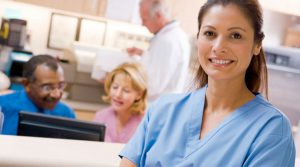 Medical secretary jobs are often found in healthcare facilities like hospitals and doctors' offices.  They perform administrative and supportive functions. A medical secretary's job duties may include receiving patients and assisting them with filling out forms.  They may also help maintain and retrieve medical files, and transcribe and type medical reports. Generally, they are responsible for organizing the huge amounts of data that the office generates every day.
For anyone interested in pursuing medical secretary jobs, some of the skills and traits necessary to complete their daily tasks include having good knowledge of computer applications, spreadsheets, and medical software.  They should also have good verbal and written communication skills. Candidates should have excellent administrative and organizational skills, people skills and be able to handle patients and other members of the public skillfully.
To become a medical secretary, a high school diploma is required. Many employers will accept high school graduates and train them on the job. However, some institutions offer accredited training programs for aspiring medical secretaries who wish to train for their new career.
Medical Biller Jobs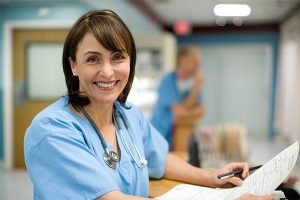 Medical biller jobs are often found in healthcare and related facilities.  Medical Billers work closely with healthcare providers and insurance carriers.  They help gather and provide accurate billing information. A medical biller's job duties include receiving patient treatment codes to use in assembling reimbursement claims.  They may also create reimbursement claims and transfer to third-party payers.  Medical Billers are often involved in coordinating reimbursement activities with payers, and billing patients for medical services. Most medical billers are employed by hospitals. However, they also work in other settings.  Some of these may include Physician Practices, Specialty Clinics and Surgical Facilities.  Nursing Outpatient Facilities, Nursing Homes, and Medical Research Facilities may also employ medical billers.
For anyone interested in pursuing a career as a Medical biller, some of the skills and traits necessary to complete their daily tasks include knowledge of billing and coding software, as well as good administrative and organizational skills.  To become a medical biller, a high school diploma is required and pursuing training or certification after graduation is also highly recommended, since employers look for medical billing and coding specialists who are certified.
Medical Administration and Billing training at Dorsey Schools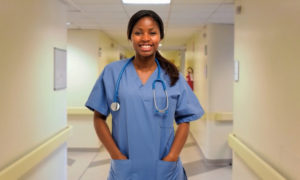 The Medical Administration and Billing diploma program at Dorsey Schools is designed to provide students with training that is needed for a career in this important, in-demand field. Students enrolled in this program will receive thorough training in computer technology, medical terminology, anatomy and physiology, records and database management, medical billing and coding, and more.
Do you want to learn more?  Contact Dorsey Schools at 888-422-1188 or request info online.
Reviewed and edited 12/6/17