Over the past few weeks, many schools have moved their classes online. While online classes have obvious benefits during these unprecedented times, there can be an adjustment for some students. Our team here at Dorsey Schools has you covered! We have compiled some effective study tips to help students get the most out of their online classes. Below we talk about five of our favorite tips. Check out these effective study tips to see how you can make the most of your online classes.
Have a Study Space                 
Our first effective study tip to help you make the most of your online classes is having a study space. Don't worry; you don't need anything fancy here. Many people convert existing space in their home into their study or workspace. There are a few "musts" to keep in mind though when it comes to your study space. First, make sure your study space is located somewhere that is as quiet as possible. This includes having as few distractions as possible. You want to make sure that when you are studying, you are able to stay focused and there aren't things around to distract you. Also, make sure your study space is comfortable. You will be spending a fair amount of time here to stay on track with your classes, so it is important that you can study in a comfortable space.
Stick to Your Schedule
Our next effective study tip involves creating and sticking to your schedule. Many online classes will still have scheduled meeting times. Make sure you are logged online and ready to learn and participate each day, on time. Treat your daily routine the same as if you were getting ready to 'go to school' in the morning. You are still going to school; you are just going by way of the internet now. Sticking to your schedule goes beyond class time as well. Make sure to add time to your schedule to complete assignments, do the required reading, and review your notes. All of these things are essential to get the most out of your classes whether you are learning online or not. Many also believe having a written schedule helps them stay on track. If you think this might be helpful for you, write your schedule down. Either way, make sure you have a schedule and stick to it!
Find a Study Partner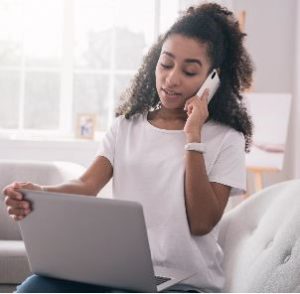 An effective study tip for all students is having a study partner. This is especially true for online classes. It is often helpful to have a study partner to review notes together as well as ask each other questions. This can help students learn in a more interactive way, versus just reading or reviewing questions on their own. You and your study partner may set time aside to speak over the phone or even use tools such as FaceTime or Zoom. You and your study partner can also help each other stay focused and motivated. If you do not know anyone in your classes who may be a good study partner, reach out to your teacher or your Admissions Rep. Maybe they know someone who might be a good study partner for you and facilitate an introduction.
Stay Connected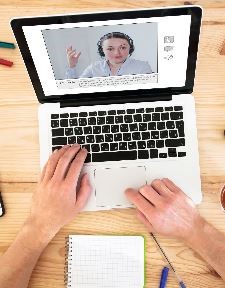 For students taking online classes, an effective study tip is to stay connected with your instructor and classmates. Technology can be great! Just think of the different tools we can use to communicate. Whether it is by phone, by email, by text, or even by video, make sure you keep in contact with others. Staying connected with your instructor is important for a number of reasons. It helps you have a more direct line of communication, in case you have a question or a problem. It also lets your instructor know that you are actively engaged in your classes. Staying connected with your classmates can also be helpful for various reasons. It is nice to have relationships with others in class, in case you have a question or if you want to talk about what is happening in your online classes. Staying connected with classmates can also help you feel connected, focused, and motivated. Do not allow yourself to feel isolated. Reach out to others and stay connected.
Stay Focused on Your Goal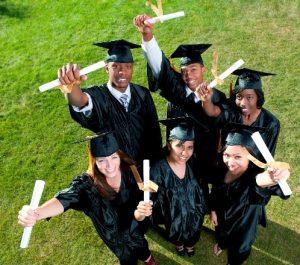 Another effective study tip for students is to stay focused on your goal. Going to school is a big commitment. Any of us are also bound to have good days as well as a few bad days. Do not let it get to you. Do not forget why you started on this path to begin with. Think about how different things may be once you are finished. You may run into some tough times, but do not lose focus of your goal! You got this!
Dorsey Schools has been providing quality career training in Michigan since 1934. Our mission is to provide our students with the best training possible as they pursue their newly chosen career. During these unprecedented times, Dorsey Schools is continuing its commitment to our students. While our campuses are temporarily closed, many Dorsey Schools students are able to start or continue their training online. We look forward to welcoming all of our students back to campus in the near future. In the meantime, though, we wish all of our students and their loved ones good health and safety.
If you are interested in learning more about training at Dorsey Schools, request information today. A member of our team will contact you to discuss how we can help you.