Valentine's Day, Hearts Day, Friend's Day, Lovers' Festival…whatever you call it – February 14 will be here before you know it! Showing your Valentine the love you have for them with chocolates or flowers seems too cliché these days, and it's probably too late to make a reservation at the finest restaurant in Michigan.
What better way to show your sweetheart how much you care than with a porkchop dinner, which symbolizes the blessing this special person is in your life. The Dorsey Culinary Academy recommends to start with a light salad, followed by pork chops and pineapple relish.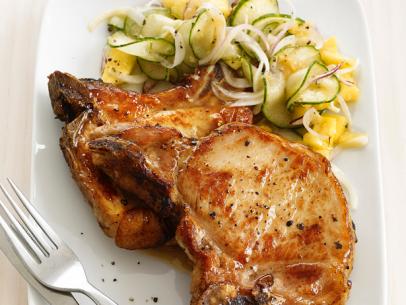 To finish the meal, our culinary whizzes recommend a chocoately dessert. If you're wondering how pork chops and chocolate taste together, trust us – it will make your tastebuds think they were your Valentine.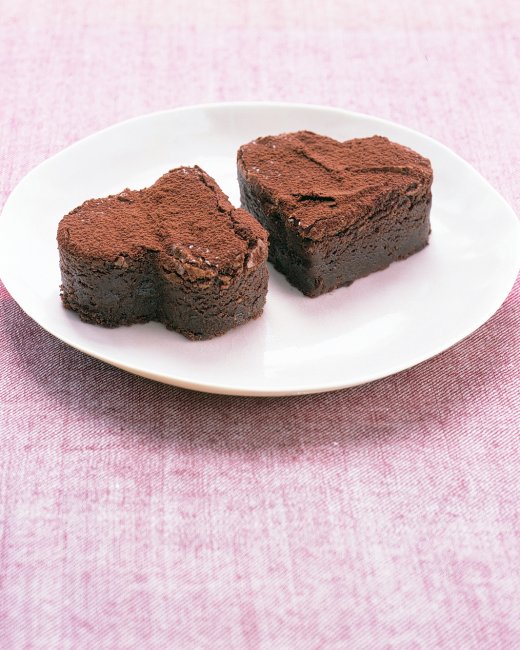 Below is a pork chop recipe, courtesy of "The Food Network" and a chocolate "brownie heart" recipe from Martha Stewart.
Pork Chop with Pineapple Relish
Soak the onion in a bowl of cold water, about 10 minutes. Meanwhile, puree 3/4 cup pineapple with the lime juice, peanut butter, fish sauce and jalapeno until smooth. Toss the cucumber and the remaining 1 1/4 cups pineapple in a bowl, then add the pureed pineapple dressing and toss to coat. Season with salt and pepper.
Pat the pork chops dry and season with salt and pepper. Heat a large skillet over high heat, then add 1 tablespoon vegetable oil. Lay 3 chops in the pan and sear until golden on one side, about 3 minutes; flip and finish cooking, 1 to 2 more minutes. Transfer the chops to a plate and loosely cover with foil. Repeat with the remaining chops, adding the remaining 2 tablespoons oil as necessary.
Drain the onion and add to the pineapple relish. Serve with the pork chops.
Brownie Heart
Preheat oven to 325 degrees. Butter a 9-by-13-inch cake pan. Cut a piece of waxed paper to fit the bottom, and press it onto buttered surface. In a large microwave-safe bowl, combine butter, brown sugar, and chocolate. Microwave on high for 1 minute; stir. If the chocolate is not softened, continue to microwave at 10-second intervals, removing before completely melted.
Beat the eggs and vanilla into the melted chocolate with a wooden spoon. Beat in the flour and salt. Pour into prepared pan, and smooth the top. Bake until a toothpick inserted in the center comes out almost clean, 35 to 40 minutes. Let cool.
Run a knife around the edge of the pan. Turn the brownie cake out onto a baking sheet, and flip over onto a work surface. Cut out the brownies with a 2 1/2-inch heart-shaped cookie cutter. Dust with cocoa if you like. Form the scraps into 1-inch balls, and roll them in the coating of your choice.