Autumn weekends may be the best time for scenic drives, where you can enjoy the colorful changing of the leaves and the great outdoors for as much time as possible before that crisp winter air makes its way to our area. If you are looking for a fun way to enjoy the fall weather this weekend, consider visiting an orchard or cider mill. There are plenty of cider mills all over Michigan – and some have been in operation for over 100 years!
Cider mills are a great place to spend a nice sunny autumn afternoon to sample some freshly pressed cider and donuts, take part in apple picking, and much more (depending on where you decide to go). Additionally, buying food and drink from cider mills is a great way to support the local food scene, as they offer local and fresh ingredients and specialty goods for any of your special recipes. Cider mills here in Michigan don't just offer apples. A lot of them also feature U-Pick pumpkins, corn mazes, and hay rides – just in time for Halloween!
There is no shortage of cider mills here in Michigan, as there are over 100 to choose from! Here are some of our favorites: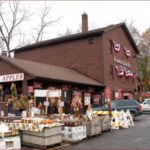 Franklin Cider Mill, Franklin, MI: Since 1837, this cider mill has offered fresh cider (made from 100% organic locally grown Michigan apples) and famous signature cinnamon spiced donuts (created from an old German recipe).
Long Cider Mill, Commerce, MI: Enjoy the day picking from a large variety of apples that include Red Delicious, Golden Delicious, Jonathon, Northern Spy and Empire. Or, you can enjoy warm donuts or shop for honey, preserves, apple butter, breads and more.
Dexter Cider Mill, Ann Arbor, MI: This is the oldest continuously operating cider mill in the state of Michigan. They are still making cider the same way it was made 120 years ago by using an oak rack press.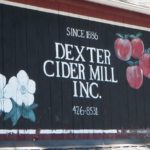 Did you know that Michigan produces more than 900 million pounds of apples per year? It is therefore no surprise that apples are Michigan's most valuable fruit crop. Why not take advantage of fresh apples and pumpkins and enjoy a beautiful weekend, spending your day with friends and family at a local cider mill!