Medical training programs could serve as a gateway to rewarding healthcare careers. The fact that healthcare occupations are expected to grow faster than average is only one reason why some adults want to work in healthcare.  Many pursue medical training as a means to enter the healthcare field in various allied health roles serving in healthcare support or technician occupations.
9 Benefits of Medical Training Programs
According to the Bureau of Labor Statistics a, employment of Medical Assistants is projected to grow 23% from 2014 to 2024, which is much faster than average for all occupations. The Michigan Department of Technology, Management and Budget shares that jobs for healthcare support occupations could experience a projected 18.1% increase from 2014 through 2024.b Opportunities to help children and adults return to good health, manage patient billing, and assist people during medical emergencies are other real life factors that attract adults to healthcare.
Medical Training Programs Advantages
The potential to perform rewarding work and earn an income in a growing field aren't the only benefits of medical training programs. The following are nine benefits associated with medical training programs like medical assistant training and medical coding training.
1. Cross Training
Patient communication, anatomy, medical terminology, and updating and managing health records are functions that can be used across medical occupations. For example, terminology and records management skills taught during medical billing and coding training programs can serve as stepping stones into medical assistant training.
2. Job Diversity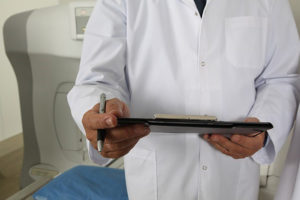 There are more than 35 various healthcare occupations. Because medical training programs provide a basic foundation in the medical field, graduates could use the training to focus on more than one specialty field over the course of a career.
3. State Regulations
Quality training programs prepare students to meet state training and licensing requirements. Program administrators know which state regulations are applicable to certain medical training programs and specific healthcare occupations. Under their guidance, students could learn what they need to do in order to meet regulations for jobs that they want to work. For example, there are medical training programs that prepare students to challenge certification or licensing examinations.
4. Clinical Instruction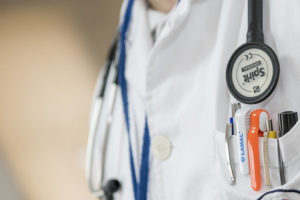 During training, adults can get hands-on experience taking vital signs like blood pressure and pulse rate. Additional clinical instruction during medical training programs lends students the opportunity to learn new skills such as blood draws and injections.
5. Externships
Through externships, clinical instruction that occurs in a school setting is reinforced and it allows students the opportunity to apply what they have learned while benefitting from professional exposure in their field. Approved local hospitals and other healthcare facilities are places where externships take place. Because (in many instances) students must complete externships to graduate, this added learning is a realized advantage.
6. Self-Pacing
Medical career training takes time, especially if adults attend classes while working. The chance to attend the programs full-time or part-time allows adults to set the pace for how many classes they will take at a time.
7. Work Environment
Graduates of medical training programs could potentially work at hospitals, clinics, and private physician offices. Medical assistant training, medical coding training, and medical billing and coding training could also be used to work in remote areas locally or overseas, providing care to children and adults who otherwise may not receive the care.
8. Career Services
Although job placement is not guaranteed by any school, there are medical training programs that offer career services assistance. Through career services, students can receive support with resume development and guidance on interviewing skills. Students could also become aware of job openings in a healthcare field that interests them.
9. Skilled Instructors
Instructors possess training and experience in the specific field or subject that they teach. It is this specialized training and experience that makes it possible for instructors to answer students' questions and offer insights regarding industry and occupation changes and trends.
Instructors for our Dorsey Schools Medical Training programs are ready to connect with you and answer your questions as you begin your journey towards a new career. Dorsey Schools' medical training programs prepare adults to work in America's healthcare system. Specialty fields that the medical training programs center on include medical assisting, medical administration and billing, patient care technician, pharmacy technician, nurse's aide, and massage therapy.
Contact us to learn more about our medical training programs. During the programs, students have the opportunity to learn about important processes and procedures such as billing, medical terminology, neuromuscular therapy, and human anatomy and physiology (actual course curriculum will vary based on which program you select).
Skilled and experienced instructors at our Dorsey Schools campuses provide training in specific areas such as home health care, nursing assistance, patient care, and medical administration.  Contact us today to speak with one of our experienced admissions representatives.
Let us help support your healthcare and medical training goals. Call us at 1-888-422-1188 or email us today to learn how our team can help provide you with important medical training knowledge and skills.
Medical Training Programs – Gainful Employment Disclosures
For more information about our graduation rates, the median debt of students who have completed the programs, and other important information, please visit www.dorsey.edu/disclosures.
Resources:
a  Bureau of Labor Statistics, U.S. Department of Labor, Occupational Outlook Handbook, on the Internet at, http://www.bls.gov/ooh/healthcare/home.htm (visited March 04, 2016)
b  Michigan Department of Technology, Management and Budget, Bureau of Labor Market Information and Strategic Initiatives, http://milmi.mt.gov/Portals/137/publications/projectionsdata/LongTerm_OccupationalProj_2024_MI.xlsx