Meet Our Faculty
Meet Our Faculty!  Here are just a few of our excellent instructors here at Dorsey Schools
Chef Matt Schellig CEC, CCE
Culinary Arts Instructor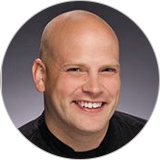 Chef Matt Schellig CEC, CCE is a graduate of the Culinary Institute of America in Hyde Park, NY. He is the former owner of the much-loved Aunt Olive's Good Food 2Go. His realm of Chef experience has found him in the kitchens of well-known restaurants such as Rattlesnake Club, Shiraz, A Matter of Taste, Duet, and No.VI Chophouse, to name a few.
Chef Schellig was named Executive Chef at Zazios Restaurant, Birmingham, MI, in early 2010.   Zazios is part of the Greenleaf Hospitality Group of companies out of Kalamazoo, MI. As Executive Chef, he oversaw all kitchen and catering operations for Zazios Birmingham and lent his personal flare and creative spark to the enticing menu list at the restaurant. Always passionate about teaching others the culinary techniques and sharing his expertise and life experiences, Chef Schellig had led audiences on culinary journeys through Italy and showcased the regional dishes at the stadium-style seating Chef's table.
Recently, Chef Schellig decided to focus all his energies and expertise toward his students and is now inspiring the many future chefs, and other hospitality business professionals at the Dorsey Culinary Academy in Roseville MI. He was also a member of a team of chefs from Michigan to travel to Luxembourg in November 2014 to compete in the Culinary World Cup, where he earned a Bronze medal.
Chef Schellig is as comfortable and flexible at creating a menu of home cooked meals as he is in perfecting top-shelf cuisine for some of the area's most discerning palates.
---
Sherry Watson-Robinson
Cosmetology Instructor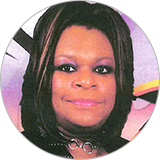 Ms. Sherry Watson-Robinson is a licensed cosmetologist and instructor at Dorsey School of Beauty's Roseville, Michigan campus. Sherry is a Cosmetology Graduate of Alma's Beauty College through a contracted High School Career Program that was offered years ago at Mumford High School in Detroit, Michigan. She was one of the first students to enroll in this special program, graduate with honors and receive her license.
After receiving her license, Ms. Sherry worked in the Beauty Industry a few years and then decided to take her career to another level by establishing and opening her own salon business, SherMai's Beauty Care in Detroit, Michigan, which she owned and operated for 18 years. The opportunity to service clients in the community was a rewarding and gratifying experience.
Motivated to do more, Ms. Sherry was compelled to give back to the Beauty Industry that afforded her the opportunity to travel, attend conferences, seminars, and special advance certified training programs. With this experience and knowledge, she had the desire to teach and deposit the gift of knowledge into the lives of upcoming Cosmetologists so they could learn about the art, the science, the professional and business aspects of the Beauty Industry. Ms. Sherry recognizes that teaching allows you to touch lives forever; it gives you the power to influence, educate, and make a difference.   "In life we must realize that influence does not come through what one does for oneself, real influence comes through what one does for others."
---
Chef Daniel Martinez CEC, CEPC
Culinary Arts Instructor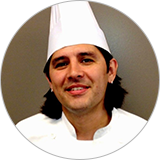 Born and raised in Detroit, Chef Martinez has always held a connection to the Metro-Detroit area. After completing High School, he pursued his Education in the culinary arts and received his degree in Culinary Arts. While attending School, Chef Martinez discovered his love of the restaurant industry. He worked in many Detroit area establishments working his way up to the executive chef level of some of Detroit's larger venues.
As his career in the culinary field was moving ahead, Chef Martinez' dream of owning his own establishment started lining up and in 2008 he opened 1515 Broadway Café in Detroit.
Chef Martinez worked with many vocational and high schools in the area and always loved teaching culinary arts. In 2011 when an opportunity to join the Dorsey Culinary Team became available, he jumped at the opportunity.
Since joining the team, Chef Martinez has taught Culinary Fundamentals, Restaurant Operations, Banquets, Catering and International Cuisine. He has led the way in developing the catering operation along with the garden.
Chef Martinez has been teaching at Dorsey Culinary Academy since 2011. His favorite cuisine is Classical French and in his spare time, his hobbies include gardening.
---
Stacey Traub, RN
Practical Nurse Instructor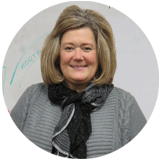 Stacey Traub, Practical Nurse instructor at the Madison Heights campus truly exemplifies the benefits of changing a career. After obtaining her accounting degree, Ms. Traub worked as an auditor for two years prior to starting a family. However, she says, "I hated that job." So, when she decided to return full-time to the workforce, she knew she needed to do something different. She always enjoyed science and working with people so Ms. Traub went back to school and obtained a second degree in the accelerated Registered Nurse program at Oakland University. In 2009 she was hired as a staff nurse in the cardiac progressive care unit at Beaumont Hospital and then in the intermediate care unit.
Six years later, Ms. Traub made yet another career change and in 2015 became an instructor with Dorsey schools. She has always loved both nursing and teaching and being an instructor at Dorsey Schools allows her to do both. "I'm glad I found Dorsey. I love coming to work every day and seeing the students."
---
Robert Fugate
Electrical Technician Instructor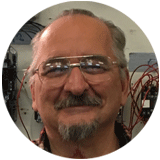 Robert Fugate began teaching in the Electrical Technician program at Dorsey's Dearborn campus this year, but has been an instructor since 1985, spending 15 years as an instructor in the Marine Corps. Years ago, Mr. Fugate realized that he could make a difference and so he started teaching in a school setting with the goal of helping students reach their goals.
He said, "Too often I saw a lack of training lead to injury or death in the field. I know that proper training could keep technicians safe." Helping students become confident and knowledgeable in the electrical field helps students become more valuable to employers. This includes safety. Mr. Fugate enjoys teaching students through his real-world experiences. These "tangent conversations," as he calls them, helps his students help each other. Students often share their own life experiences with each other, which assists newer students to understand how success is possible for any student who is willing to finish what they started.
In his 30 years of teaching, ensuring his students' safety has always been a major concern. Seeing students realize dreams and goals and knowing he has been a part of their career journey, keeps him motivated to continue to pass along his many years of experience.
---
Dr. Heather Curell
Massage Therapy Instructor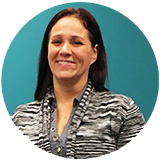 Dr. Heather Curell, an instructor in the Massage Therapy program at Dorsey Schools was born and raised in Saginaw, Michigan. Upon high school graduation, she enlisted in the United States Army and served four years as a dental specialist in the Pentagon Dental Clinic and at Walter Reed Army Medical Center Dental Clinic & Oral Surgery. While serving our country she began her college degree at the University of the District of Columbia studying nursing and business.
After her military enlistment had finished, Heather stayed in the Washington DC metro area for an additional four years and worked in several high-scale dental offices reaching the title of assistant office manager. She moved back to Saginaw, MI and attended Delta College where she earned an Associates of Arts degree. She then moved to Phoenix, Arizona to further her education.
While in Phoenix, Heather attended Glendale Community College and Arizona State University studying Social Work. Heather was also dually enrolled at the School of Natural Healing, in Utah, where she earned her Master Herbalist Certificate. Heather then returned to Michigan and continued her studies in Social Work. By June 2003 she earned three separate certificates in herbalism; reaching Master Herbalist.
Heather also holds a Bachelors of Social Work degree with a concentration in gerontology (human aging) from Saginaw Valley State University. In 2003, Heather earned a Massage Therapy Certificate from the Flint School of Therapeutic Massage. Heather has been involved in Aromatherapy for several years and has also received several other supporting certificates in areas such as Nutrition, Muscle Testing, Live Blood Dry Blood, Iridology, Orthotics fitting etc; her advanced education includes 7 semesters of anatomy and physiology. Heather also earned her Doctoral Degree in October of 2008.
Today, Heather resides in Shields, Michigan with her family. She has taught for a number of area schools and institutions such as Saginaw Township Community Education, St Clair County Community College, Mott Community College, Saginaw Valley State University, Michigan State University, St. John's Hospital Healing Arts Center, Marlette Community Hospital, Bad Axe HISD, Grains & Greens Nutritional Foods, and is a frequent speaker at many local events. She donates her time to her church and community as well.
---
Chef Nick Eaton
Culinary Arts Instructor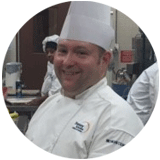 Chef Nick Eaton came to Dorsey two years ago as a chef in the Culinary Arts program. He wanted to share his knowledge and world view bringing the human element to the classroom. He loves the way food brings people together and enjoys incorporating different cultures of food into the classroom. Chef Nick has always loved to cook crediting his grandmother with starting his interest in cooking. His family objected to his culinary career path suggesting that he "get a real job". However, Chef Nick pursued his passion earning a Bachelor of Science degree in Culinary Arts from Johnson and Wales University in Florida and a Bachelor of Arts degree in History from Ave Maria University in Florida. Chef Nick is an experienced chef having worked in top restaurants in Florida, Virginia, Ohio, and Michigan as well as a Certified Specialist of Wine.
The Culinary Arts program at Dorsey has a great staff including chef instructors with a variety of age, experience and background. Chef Nick enjoys watching his students' transition from culinary students to culinary colleagues. His favorite course to teach is the baking, pastry, and nutrition course. He enjoys the juxtaposition of the skills in this course and seeing students become proficient and knowledgeable about what they are eating and why.
Chef Nick offers the following advice for new students in the Culinary Arts program at Dorsey, "This is your dream. Shoot higher than what you hope to achieve. You might surprise yourself."
---