Trillium College, Ottawa Campus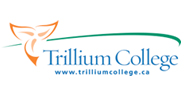 Career Training Ottawa, ON
Trillium College's Ottawa Campus is a Division of Dorsey Schools.
Trillium College's Ottawa, Ontario Campus is a diploma school in Canada. At the Ottawa Campus, students can begin advancing their careers with the academic programs that are offered in healthcare and social sciences. Most of the diploma programs at the Ottawa Campus may be completed within one year, and each has been approved by the Ontario Ministry of Advanced Education and Skills Development. So stop in and see us today at Trillium College's Ottawa, ON Campus and get the hands-on training, practical experience, and career placement assistance you need for a better future.
Please note:  The Trillium College – Ottawa campus is not accepting new students at this time.
Information on Recent KPI Results
Key Performance Indicators, 2013 Report, for Private Career Colleges:  http://www.tcu.gov.on.ca/pepg/audiences/pcc/kpi2013.html
Key Performance Indicator 2013 Report, Dorsey School of Business, Inc (for Trillium College – Ottawa campus):  http://www.tcu.gov.on.ca/pepg/audiences/pcc/2013/DORSEY_SCHOOL_OF_BUSINESS_INC_240986.pdf
Trillium College, Ottawa Campus
75 Albert Street, Suite 101
Ottawa, ON, K1P 5E7
(Click here for directions.)