Meet Shanekquah: A Graduate of Dorsey's Dental Assistant School
Hi, my name is Shanekquah Wilson and I'm a graduate from Dorsey Schools from the program of Dental Assisting. Dorsey was very convenient for me because I was working during the day and I could come to school at night. The teachers at Dorsey are very understanding, they're very patient. I'm currently working in my field of study; I got hired off my externship which was really exciting because I felt like I did a great job. The time will go by fast once you put your heart and soul into it — It'll go by just like that! You'll be walking across the stage and looking happy like me!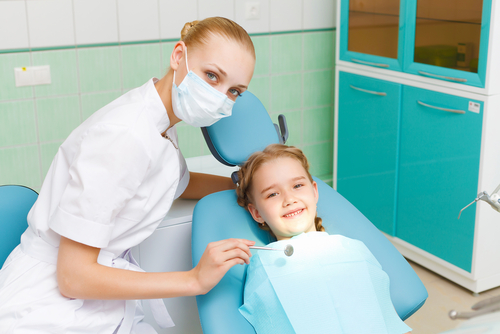 The Dental Assistant School at Dorsey is designed to prepare each student to become a professional member of the dental healthcare team and provide dental care to patients under the direct supervision of a licensed dentist. Throughout the program, students have the opportunity to learn administrative dental office procedures, electronic health records, dental anatomy and physiology, terminology, dental materials, preventative oral care, two-handed and four-handed chairside assisting, radiography, sterilization, instrumentation, pharmacology, dental specialties and laboratory procedures.
Dental Assistant Career Outlook
The dental assistant is a valuable member of a professional dental healthcare team. They typically have many tasks which can often include caring for the patient, taking X-rays, assisting the dentist during procedures and scheduling appointments, among other responsibilities. Positions in dental assisting may be found in a variety of dental practice settings that include solo and group practices, specialty practices, hospital dental practices, dental schools, and public health clinics.
The Dental Assistant Diploma Program is offered at the following Dorsey Schools campus locations:
Interested in learning more about our Dental Assistant School? Read our blog posts about Dental Assisting here:
Dental Assistant Program – Gainful Employment Disclosures
For more information about our graduation rates, the median debt of students who have completed the program, and other important information, please click here.