Chef Rodrigo Perencin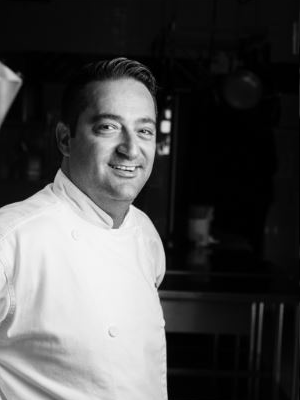 Chef Instructor
A.A.S. Culinary Arts
Joined Dorsey Culinary Academy in 2014
Q&A with Chef Perencin
Have you always wanted to pursue a career in the Culinary Arts?
Yes. The idea of culinary arts started in my childhood when I would help my mom back home. She had a café and I was the only son of the family that liked to help her out. My older brother and younger sister never cared about it. So I guess she's the one to blame from keeping me moving on in the culinary field.
What's been your driving force to stay Culinary Arts?
What drives me in this business is hearing people's appreciation for what you do. When I cook a dinner for somebody and hear them say, "this Is the best they've ever had", it really motivates me and drives me in this business.
What is your Culinary Arts background?

I've been working as a chef for the last 17 years. I've been in the US for the last 15 years, and spent 2 years down in Brazil.
What is your favorite kitchen equipment or gadget?
A chef knife: it is the most important tool in the culinary industry. Without a chef knife you can't do anything. You can't cut a piece of meat with you hand or just tear it apart – it won't be the same end product.
What are your favorite foods to make or ingredients to cook with?

I really enjoy working with meats, especially seafood: fish, shrimp, lobster. It's just such as delicate protein that if you overcook it, it doesn't turn out the way you want it. You have to be precise and really good at what you do.
What do you love most about being a chef instructor?
Rewards. The student's appreciation and the smile on their face when they hold a knife for the first time and do things they've never done before – to see that they're enjoying this. That's extremely rewarding to me.
What is your favorite class to teach?
Probably the 101/102 class because that's the first level of class and the students are green. They're brand new and have no idea what they're doing, so when they start something new and enjoy doing it, I really like to see that.
What advice would you give to someone who wants to pursue a career in the Culinary Arts?
Try to pace your life with family and work. A hospitality business is 24/7, it never stops. One thing you have to be concerned with is how you're going to split time up between personal life and work life. Finding time to relax between family and work is kind of hard, especially if you have a management position.
Chef Perencin is just one of our many talented and caring chef instructors here at Dorsey Culinary Academy. Our team is dedicated to helping our students prepare for their new culinary career. If a career in the culinary industry sounds like it may be the path you, Dorsey Culinary Academy can help you. Contact us today to learn more!