If you're like many people, your earliest culinary arts memories may have started at home. During culinary arts school training; you can learn about a broad range of skills.When you were growing up, the scent of your mom frying eggs, bacon, or seasoned potatoes in the kitchen may have awakened you. Just thinking about those days could put a smile on your face.
Getting Started in the Culinary Arts Field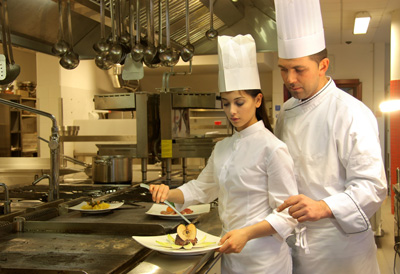 Food is an integral part of celebrations and family traditions. Not only can you enrich your family experiences with delicious cuisines and succulent desserts, you can pursue culinary careers and work full-time in the culinary arts field.
The first step to a rewarding career in culinary arts is to get trained. During culinary arts school training; you can learn about a broad range of skills.
Specific skills that may be taught during culinary arts school include plating, baking, knife handling, cake decorating and food measurements. Michigan culinary arts schools may also teach you about catering, inventory control, and menu planning. 1  Those last three skills could prepare you to launch your own culinary arts business down the road.
Equipment that you'll use during culinary arts school classes in Michigan may include chef knives, cutting boards, modern measuring utensils and ovens. The sooner you become comfortable working with the tools, the better!
What You Need to Succeed at Culinary Arts School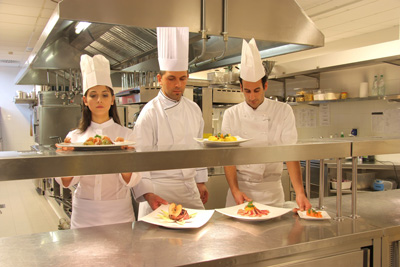 A good attitude, willingness to take classes year round, and openness to learning new ways to prepare familiar foods can help you in the classroom.
As someone who is new to the culinary arts, it helps to gain basic culinary arts skills before classes start. Additionally, listen to your instructors; the professionals who teach cooking classes in Michigan have hands-on experience in the field. Besides teaching you cooking skills, they can talk to you about potential career opportunities in cooking. Career services representatives are another source to speak with about culinary careers information.
Think about your short and long term culinary arts career goals before you enroll in school. For example, consider whether you want to be a cook, baker, caterer, food manager, or even perhaps a restaurant owner one day. Other roles in the list of culinary careers that you might want to pursue include line cook, rounds cook, grill cook, and more.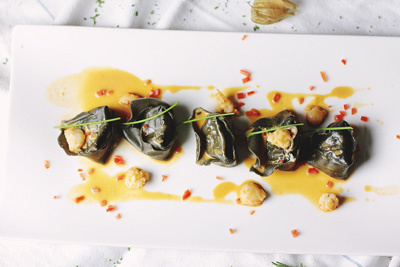 Also, think about where you want to work. Schools, hospitals, corporate cafeterias, cafes, bakeries, restaurants, cruise ships, and cafes are all options for people with culinary arts school training. Expect to spend (at least) one year in culinary arts school classes in Michigan. You can gain practical, textbook and real life experience before you graduate.
As a final tip, make sure that you leverage your classmates' experience by learning from them. Appreciate and share culinary arts skills that you hone during class with each other. Keep in touch with classmates after class. It may very well be your classmates who introduce you to the opportunities in cooking that you've been looking for.
Think about it. You might doubt your kitchen skills now. But, at the end of classes, you may be confident while preparing traditional, cultural and international dishes. You also might be on your way to fulfilling your short and long term culinary arts goals.
Dorsey Schools Culinary Arts training program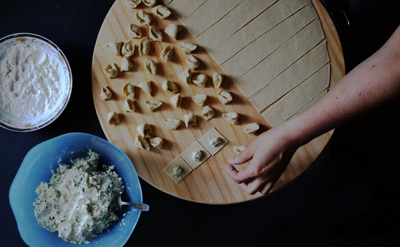 At Dorsey Schools, we are ready to connect with you and answer your questions about how our Culinary Arts training program could help you to gain the education and skills that are generally required of cooks, food preparers, bakers, and caterers. Important areas covered during the training include knife cuts, customer service strategies, cooking techniques, sanitation, food preparation, and catering.
Michigan campus locations where Dorsey Schools' Culinary Arts diploma training program is taught are Roseville and Waterford-Pontiac (both are branch campuses of Madison Heights). Culinary equipment is provided to each student during the program. Our culinary arts training program is accredited by the Accrediting Commission of the American Culinary Federation Education Foundation.
Let us support your culinary arts training goals. Call us at 1-888-422-1188 or request info online from Dorsey Schools today to learn how our experienced team can help provide you with important culinary arts training, knowledge and skills.
Resources:
Reviewed and edited 12/6/17