Exciting things are happening at Dorsey Schools. We are pleased to announce that we are now offering a Practical Nurse program at our Wayne campus (a branch campus of Madison Heights). To help kick off this exciting announcement, today we would like to you to meet the Director of Nursing at Wayne's campus, Ms. Marcellette Carter.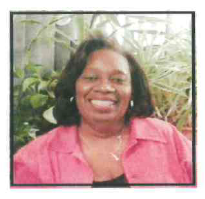 Meet the Director of Nursing at our Wayne, MI Campus
We recently sat down with her to learn more about her background and our program. Here is what she had to say:
Q: Tell us a little bit about your background.
A: "I graduated with a Bachelor in Nursing from the University of Michigan in 1978, and completed a Master in Health Science Administration from Central Michigan University in 1996. I completed my Masters in Nursing Education from Chamberlain School of Nursing.  In addition to those, I have also obtained accreditations with the Joint Commission on Accreditation of Healthcare Organization, and the National Committee for Quality Assurance.
Nursing has been my livelihood expanding 39 years, and I'm still going. My career specialty is critical care and medical-surgical nursing. I have worked on various assignments in home healthcare, case management, clinical auditing, supervision, utilization review and quality management.
I have been responsible for implementing and evaluating healthcare programs for the indigent population in Wayne County. As well as serving as Director of Nursing and overseeing the quality of care rendered to catastrophically ill adult/geriatric ventilator-dependent patients.
In addition to those positions, I also taught theory as a clinical instructor at Everest Institute, implemented a PN Evening program, implemented teaching and test-taking strategies to improve the computerized test taking scores of Fundamentals of Nursing, Pharmacology, and Medical-Surgical Nursing at Health Education Services Inc., conducted clinical oversight visits evaluating faculty members with students, and received recognition for being an outstanding instructor.
I enjoy reading, spending time with family, volunteering in the community and football."
Q: Why did you decide to pursue a career in nursing?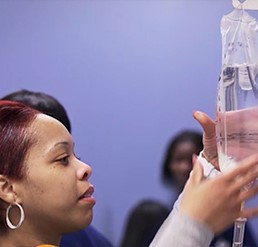 A: "Actually, I was preparing to be an engineer, it was my mother's sister that identified I would become a nurse. Aunt Clara was a mastered prepared Psychiatric Nurse who had a right mastectomy in July 1972.  I stayed with Aunt Clara for a month after my family went back to Detroit, MI.  Aunt Clara instructed me how to do her dressing change, I remember being nervous, but not afraid to do the dressing change.  I completed the task following her detailed instructions.  Aunt Clara indicated she barely felt my hands as I was doing the dressing change.  My response was, "I do not understand, you had to feel my hands, I was touching you."  She explained my hands were light to the touch like a feather, she then instructed me to get a book, which was an Anatomy and Physiology book, and I began reading the book becoming fascinated with the content.  Aunt Clara and my mother encouraged and mentored me as a young teenager, identifying qualities within myself of being passionate, caring, humble, patient, and an 'old spirit."
Q: What advice would you give someone considering a career in nursing?
A: "The advice I would give a student would be to not just talk the talk using buzz word of 'having a passion for nursing', but walk the walk of being a nurse with passion and commitment. The desire to care for people no matter their ethnic background, to educate and teach patients on how to improve their healthcare outcomes through preventative measures.  Remain objective, non-judgmental, recognizing your bias, and deal with them to do no harm to patients.  Be a good listener, to hear and understand what the patient is saying to improve health outcomes.  Have patience, remembering the patient is the client in which you are caring for, and having integrity to uphold and elevate nursing within the profession and within yourself."
Q: What topics will students be exposed to in the Practical Nurse program at Dorsey Schools?
A: "Above all, the student is embarking on a nursing career which can be exciting.  The students can develop critical thinking skills using the nursing process to identify nursing problems, developing interventions to be implemented and evaluated.  Embracing nursing as an art and a science with the body having a unique structure and function.  The world of Pharmacology is exciting as the student can learn medication classifications related to disease processes and math calculations for medication.  Clinical instructors teaching, demonstrating, and instructing students on the care of the adult/geriatric obstetric and psychiatric patients.  Each course the student is taking is building upon the foundation of nursing in a systematic way preparing the student to be a professional, having integrity, critical thinking, and having an ethical conscience.
Practical Nurse program 
The Practical Nurse certificate program at Dorsey Schools includes comprehensive classroom education and practical hands-on training designed to help our students prepare for rewarding careers in the medical field. Course topics include: Computer Applications, Medical Terminology, Anatomy and Physiology, Practical Nursing Fundamentals, Applied Math for Nursing/Dosages and Calculations, Pharmacology and Medication Delivery, Mental Health, Medical and Surgical Nursing, Maternal and Newborn Nursing, Pediatric Nursing, Geriatric Nursing, and more.
Do you want to learn more?  Give Dorsey Schools at call at 888-422-1188 or request info online today!
Practical Nurse Program – Gainful Employment Disclosures
For more information about our graduation rates, the median debt of students who have completed the program, and other important information, please click here.
Reviewed and edited 12/6/17