Phlebotomy Training in our Medical Assistant Program
Medical Assistant Training Program
Get Started Today!

Step 1 - Campus of Interest
Step 2 - Required Information
First Name: *
Last Name: *
Clicking the button below constitutes your express written consent, without obligation to purchase, to be contacted by Dorsey Schools (including through automated technology, e.g. dialing and text messaging) via the telephone, mobile device (including SMS and MMS) using the phone numbers provided above, and/or email, even if your telephone number is on a corporate, state or the National Do Not Call Registry, and you agree to our terms of use and privacy policy. Standard message and data rates apply.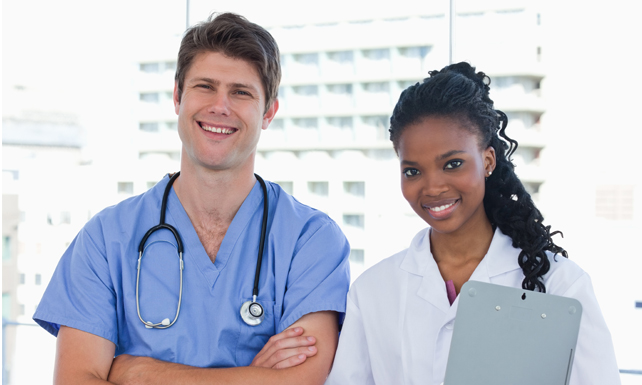 Phlebotomy Training in our Medical Assistant Program
Are you interested in pursuing phlebotomy training or want to pursue a career as a phlebotomist?  This can be a way to break into the healthcare field.  At the same point in time, you may also wish to consider pursuing phlebotomy training as part of our Medical Assistant program here at Dorsey Schools.  Choosing to train as a Medical Assistant versus just in phlebotomy can help a student broaden their skills and improve their overall marketability when they are seeking out employment opportunities in the healthcare field because the roles and responsibilities of a Medical Assistant are more far-reaching than those of a phlebotomist.
Check out details below to see if training to become a Medical Assistant could be right for you.
Medical Assistant Training Program
The Medical Assistant diploma program at Dorsey Schools in Michigan offers students a comprehensive classroom education and hands-on experience necessary for gaining the skills, knowledge, and confidence needed to become a valuable member of the healthcare team. Students enrolled in our Medical Assistant training program will receive training in a variety of areas including human anatomy, medical terminology, insurance procedures and pharmacology, and more.
Specifically, in regards to Phlebotomy, the Medical Assistant training at Dorsey provides students with the opportunity of learning the art of venipuncture.  Imagine the excitement of drawing blood for the first time!  Students will have the opportunity to practice both single and multiple tube blood draws until they have achieved the required level of competency.  Students will also have a chance to learn how to perform a syringe draw as well as a capillary puncture, and the proper handling of specimens.  Universal Precautions and OSHA blood borne pathogen standards are taught and followed. Phlebotomy is just one component of the training included in the Medical Assistant program at Dorsey.
Training in the Medical Assistant program also includes:
Training in both administrative and clinical areas applicable to the Medical Assistant
Clinical training that takes place on-campus within Dorsey Schools' medical laboratories
An externship component with a physician's office, long-term care facility, acute care setting, or other medical facility allows students to apply the knowledge and skills they have learned throughout their program
Upon completion of this program, graduates will be eligible to sit for a Certification Exam
Locations that Offer this Program
Dearborn Campus
Madison Heights Campus
Roseville Campus
Saginaw Campus
Southgate Campus
Waterford-Pontiac Campus
Wayne-Westland Campus
---
<!if [IE]> <![end if]> <![if !IE]> <![endif]>