Michigan Academy Of Emergency Services & Allied Health

The MAESAH Campuses are both Divisions of Dorsey Schools which offer the following programs:
Allied Health (Allied Health programs available only at the MAESAH Jackson Campus)

EKG/ECG Technician
Nurse Aide Training Program
Patient Care Specialist
Patient Care Technician
Phlebotomy Technician
Clinical Medical Assistant

Emergency Medical Services

Paramedic
Emergency Medical Technician – Basic
EMS Instructor/Coordinator
Medical First Responder

EMS Continuing Education

EMT – Basic Refresher
EMT – Basic Practical Continuing Ed.
EMT – Specialist Refresher
EMT – Specialist Practical Continuing Ed.
Medical First Responder Refresher
Medical First Responder Practical Continuing Ed.
Paramedic Refresher

American Heart Association Training

Basic Life Support for Health Care Providers
Advanced Cardiac Life Support Provider
ACLS Recertification
Pediatric Advanced Life Support Provider
Michigan Academy of Emergency Services and Allied Health (MAESAH) believes in quality education, and when it comes to healthcare – it is just as important to understand why something needs to be done, as it is to know how it is done. Through rigorous hands-on training in our excellent labs and facilities, our students have the opportunity to gain the relevant skills necessary to excel in a new career in emergency medical services or allied health. One trademark of the MAESAH experience is the personalized instruction, support and guidance from faculty and healthcare professionals. The education and training provided is focused specifically on the areas of interests, with no extraneous and unnecessary coursework. The Patient Care Technician program incorporates the study of phlebotomy, EKG, and acute care, delivering a well-rounded education in an engaging, hands-on environment. In the Phlebotomy Technician program, the emphasis is on the essential skills and knowledge to effectively draw blood using multiple devices. Our students will also go through CPR training, and learn how to interpret electrocardiograms (among other skills) to increase their marketability in the professional world. If a medical career seems like a path you would like to consider, contact our Admissions team to begin your medical training today. Program offerings vary by campus.
Educational Excellence Characterizes Your Learning Experience
The learning experience at MAESAH is characterized by educational excellence. Your aims in life are real and unique to you; you have the goal of transforming your dream job of working in the healthcare field into a new and exciting reality. The Michigan Academy of Emergency Services and Allied Health has the programs and courses, the accomplished and caring faculty, and the supportive community that will empower you to do just that.
Michigan Academy of Emergency Services and Allied Health
Jackson Campus
437 Fern Avenue, Suite A
Jackson, MI, 49202
Phone: 888-469-1401
Contact MAESAH.
Programs: Allied Health, Emergency Medical Services, EMS Continuing Education, American Heart Association Training
(Click here for directions to the Jackson Campus.)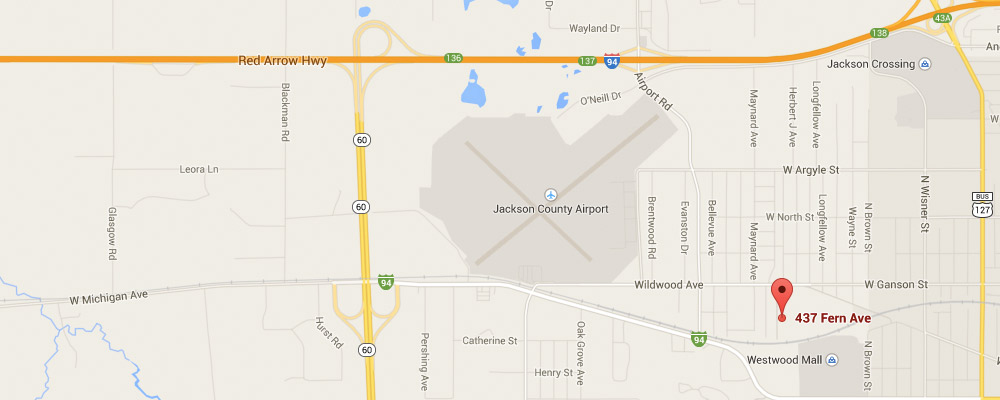 Michigan Academy of Emergency Services and Allied Health
New Boston Campus
17612 Commerce Drive, Suite 100
New Boston, MI, 48164
Phone: 888-469-1401
Contact MAESAH.
Programs: Emergency Medical Services, EMS Continuing Education, American Heart Association Training
(Click here for directions to the New Boston Campus.)